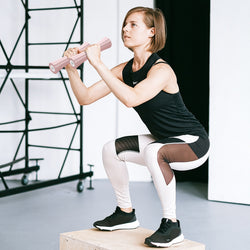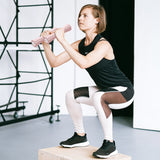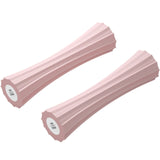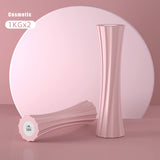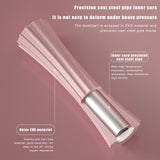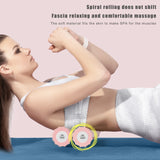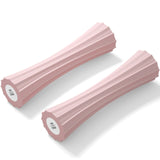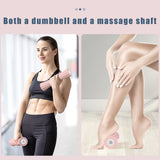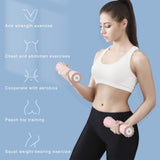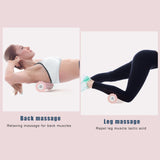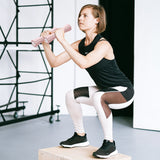 Yoga Foam Roller Dumbbell 1Kg 2 Piece Set Of Home Exercise Fitness Equipment
Yoga Foam Roller Dumbbell 1Kg 2 Piece Set Of Home Exercise Fitness Equipment
Product introduction:
 
[Bodybuilding muscle] It is very suitable for any fitness class or exercise to strengthen muscle training, including aerobic exercise to increase strength. Whether it's for stabilizing muscles or just wanting to make jeans look great, this kind of training weight is necessary.
 
[Proper size] With this small dumbbell, you don't need a fancy gym or professional fitness equipment. Use it in your home, bar, office, outdoor, studio or hotel.
 
[Multifunctional use] Not only used for dumbbell function, but also yoga foam roller function, arm muscle relaxation, buttocks

Contour

shaping, back muscle relaxation massage, repel leg muscle lactic acid.
 
[Fashion design] Fashion design, elegant stripe shape makes fitness more fun
 
[Easy to use] Even if you are a beginner or someone new to a healthy lifestyle, you can simply perform very effective and easy-to-learn exercises. If you don't have time to go to class or go to the gym, using this dumbbell will save you a lot of time while still getting the results you desire.
 
Product Details:
 
Color: pink
 
Material: steel, PP, EVA
 
Functions: aerobics, body sculpting, massage, multifunctional dumbbells, etc.
 
Packing size: 28.0 x13.8x7.5 cm/11.2x5.52x3 inch
 
Gross weight: 2.05kg/4.51lbs
 
Net weight: 2kg/4.4lbs
 
Product quantity: 1 pair = 2
 
Products include: