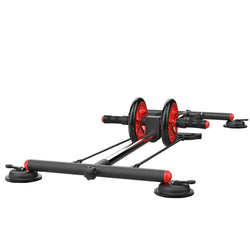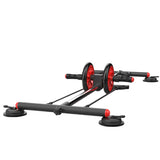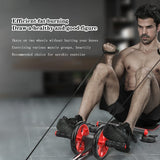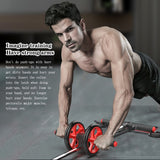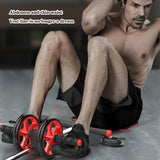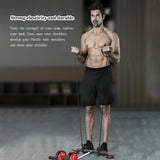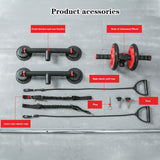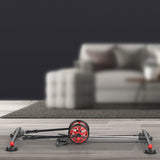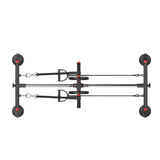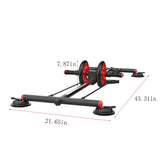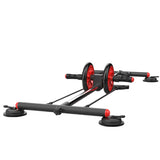 Sit-up Assistor Folding Abdominal Exercise Fitness Equipment
Sit-up Assistor Folding Abdominal Exercise Fitness Equipment
Description:
The abdominal wheel is a challenging fitness equipment, which increases the stability and safety in the left and right directions. The product adopts straight force sliding, which allows more people to enjoy the fun.

The large base makes it difficult to roll over. Four suction cups are safer. Sliding upright, not easy to flash waist.

Efficient fat burning, marking a healthy and good figure. Skating on both wheels without hurting the knee. Exercise of various muscle groups is recommended for aerobic exercise.

Insert the pin while doing sit-ups to make the equipment more firm, exercise your waist and abdomen, straighten your chest and raise your hips, and practice your vest line.

Rally device, strong elasticity, durable. Train the strength of your arms and tighten your back lines.
Feature:
Product name: Multi-functional abdominal wheel

Gross weight: 6kg

Product load-bearing: 200kg

Abdominal wheel size: 200mm

Load-bearing steel pipe: Bold compression steel pipe
Contain:
1x Abdominal wheel set

2x Drawstring

1x Floor mat

1x English manual