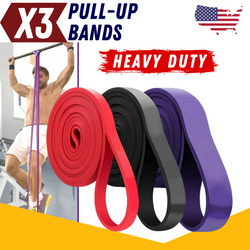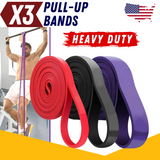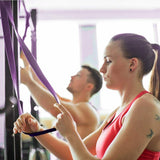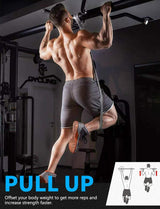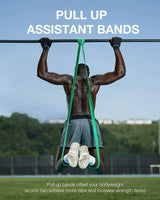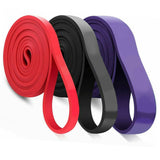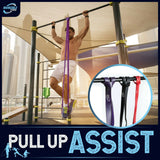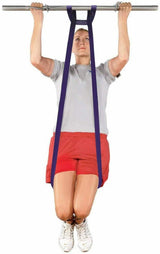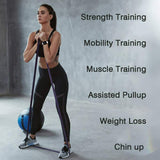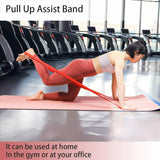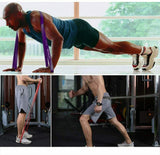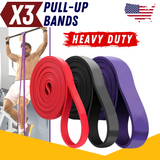 Pull Up Bands Heavy Duty Resistance Band For Gym Exercise Fitness Workout Set US
we ship only inside the US,
USPS First Class Package
2 Day Handling , 2-5 Day Shipping.


Long Pull Up Bands - Heavy Duty Resistance Bands, Workout Bands, Assist Exercise Bands, Workout Band for Chin-ups Mobility Fitness Heavy Strength Training Legs Stretching, Pull- ups, Powerlifting by KT Deals B08P3Q91J1
Set of 3 Pull Up Assistance Bands, Workout Resistance Bands
Red (15-35lbs): Low resistance for warm-up, stretching and light strength training. Perfect for shoulder training and other high performance speed training.
Black (25-65lbs): Light to medium resistance to mobility exercises and stretching. Well suited for high stretch training / stretching.
Purple (35-85lbs): Moderate to severe resistance for moderate fitness exercises and strength training. Also suitable as medium support for pull-ups.
MANY DIFFERENT USES - They can also be used for a challenging power-lifting session for banded lifts and mobility exercises during warm up, recovery and rehab. Many people buy more than one band and combine the bands for most efficient training.
KT Deals Pull Up Bands Set of 3, made of latex material; each with a different resistance level
● Red: 208 x 1.3 x 0.45cm (81.9 x 0.5 x 0.2 inches) / 15-35 LBS 
● Black: 208 x 2.1 x 0.45cm (81.9 x 0.8 x 0.2 inches) / 25-65 LBS 
● Purple: 208 x 3.2 x 0.45cm (81.9 x 1.3 x 0.2 inches) / 35-85 LBS 
BECOME STRONGER & HEALTHIER Make your workouts more accessible and achieve your body goals with our Home Gym Workout Equipment Bundle! It's the perfect combination for both beginners and professionals who enjoy a wide range of stretches and exercises. It's also an excellent gift idea for athletes and fitness addicts.