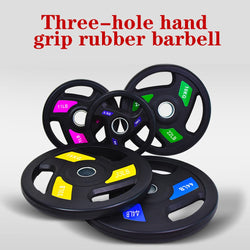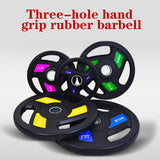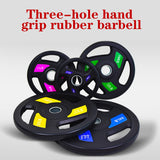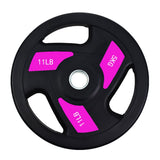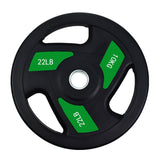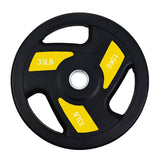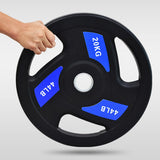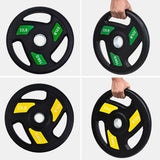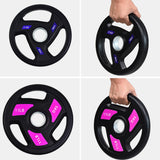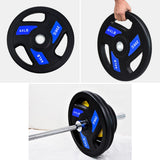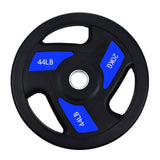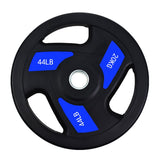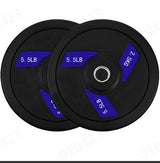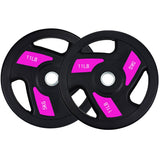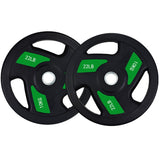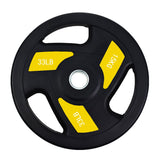 Bumper Plates Olympic Weight Plates, Bumper Weight Plates, Steel Insert
                                                         Bumper Plates Oplympic Weight Plates, Bumper Weight Plates, Steel Insert, Strength Training, 2x5KG 2x10KG 1x20KG 1x25KG
Product introduction:
【Standard lever sheet】Fits all Olympic barbells with 2-inch sleeves. Each plate boasts IWF standard in diameter and thickness varies by weight (thinner width than most comparable plates on the market, enabling more weight to be loaded on the bar.). PACKAGE INCLUDE: 2X2.5 weight plates

【Training essential products]】A good bumper plate set is the centerpiece for modern training. Perform Olympic lifts, squats, and deadlifts safely and confidently with our tough.

【Natural material】 100% High-Density natural rubber durable with a low-bounce, withstand repeated drops. Protect any type of floor and your bars.

【Design rigorous】Expertly designed stainless steel "hooked" insert that remains firmly seated, keep balance.

【Weight optional】 Bumper Plates are available in 4 weights: 2x5KG, 2x10kg, 1x20kg, 1x25KG. Good for strength training, weightlifting, crossfit, etc.
Product Details:
5KG/11LB Plate Diameter: 9.6in, Thickness 1.2in

10KG/22LB Plate Diameter: 12.8in, Thickness 1.6in

15KG/33LB Plate Diameter: 14.5in, Thickness 1.6in

20KG/44LB Plate Diameter: 16in, Thickness 1.8in

25KG/55LB Plate Diameter: 17.2in, Thickness 1.8in
Products include: