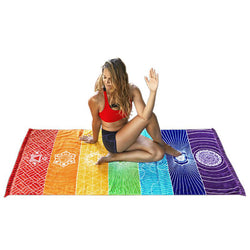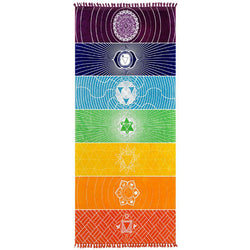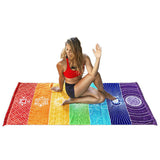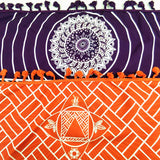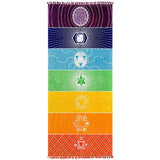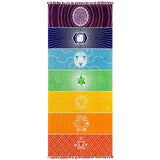 Bohemia India Mandala Blanket Beach Yoga Mat
Product information:
Material:  high-quality polyester four-way stretch
Size:75cmx150cm, 150cmx150cm,thickness 0.2cm
Applications: Sofa cushion, bedsheet, picnic mat, table linen, carpet, opera cape.

Packing List:
1 * Carpet
Color difference: The tops of this series are all real shots. Because everyone's display screen is different, there will be a little deviation.
Printing process: using advanced digital printing process, machine washing, hand washing, high temperature washing will not fade, no attachments on the surface, the fabric feels the same inside and outside, the color completely penetrates into the fabric fiber, the color fastness is comparable to non-traditional processes, with good of breathability.