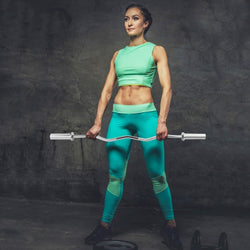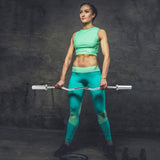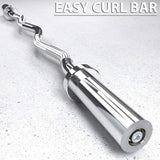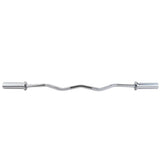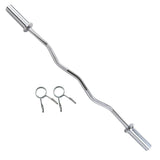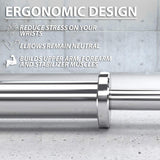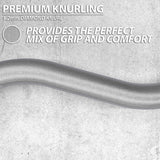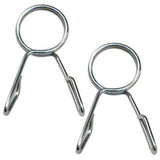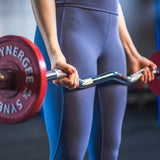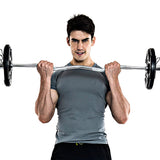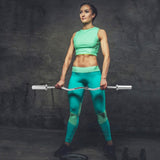 Bending Bar Strength Training Home Fitness Equipment Cross Weightlifting
                                                                                                     47inBending Bar Strength Training Home Fitness Equipment Cross Weightlifting
Describe:
Our Olympic barbell is made of high-quality materials, which is very suitable for home fitness use. Diamond-shaped knurled surface, non-slip and strong grip. Used to accommodate a counterweight plate with a 2-inch center hole, also known as the Olympic counterweight.
Choose us right!
Product description:
【Olympic barbell】:Our olympic bar weighs 13.6 pounds and has a 154 LB weight plate capacity on a loadable sleeve length of 6.7-inches
【Features 】:Medium-depth diamond knurling for a secure grip; Rotating sleeves to reduce pressure on wrists and forearms.
【Versatile】: A nice lifting bar for arm exercises such as curls, biceps/tricep extensions, wrist curls, etc and practice overhead, wide grip, movements, like the snatch
【Various Occasions】:Suitable for running sports, fitness equipment, health massage, fitness body, sports trends, sports protective gear accessories, gym, fitness club, etc.
【Service】:We guarantee the quality of our products. If you encounter any problems during the purchase process, please contact us in time, we will reply you within 24 hours! Please rest assured to buy!
Parameter:
Total length 47 inches;
A loadable sleeve length of approximately 6.7 inches;
2 inch casing diameter;
The weight is about 13.6lb
Can withstand up to 154 lb.
Contain:
1X barbell bar
2X snap ring