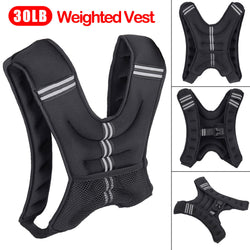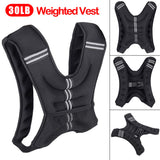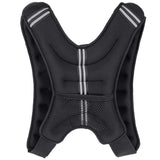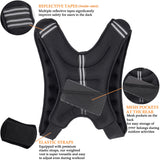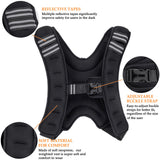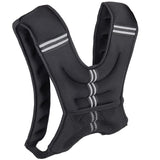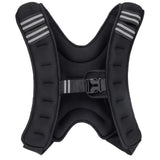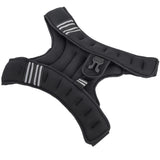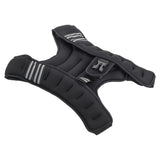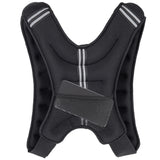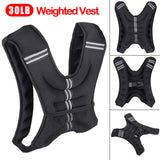 30lb Workout Weighted Vest Adjustable Weight Exercise Training Fitness
30lb Workout Weighted Vest Adjustable Weight Exercise Training Fitness

Features:

Full of Iron Sand: This 30-pound vest is full of chemical-free iron sand, perfect for strength training, muscle training, stair climbing, weight loss, weight lifting, walking, running, etc., to help improve heart condition and physical strength, Provide more features, speed and agility.

Integrated pocket: Thanks to the built-in pockets on the front and back of the vest, you can store items such as keys, earbuds, or mobile phones in your pocket, so you can enjoy music while exercising without ever missing any phone calls or items.

Adjustable buckle straps and reflective straps: The integrated adjustable buckle straps are very versatile. The elastic edges of this weight vest provide excellent flexibility for exercise and can be adapted to users of different sizes; the reflective bands on the sides of the weight vest ensure your safety even at night.

Professional design: This premium vest is made of premium neoprene, which keeps it super hard, breathable, soft and elastic even under extreme conditions, making it ideal for all sports enthusiasts.

Fine craftsmanship and washability: The double needle process prevents sand from leaking; thickened and widened shoulders can evenly reduce weight, avoid shoulder fatigue, and make your exercise feel more comfortable. This training vest is completely washable and is recommended to wash by hand.

Specifications:

Item Name: Weighted Vest
Color: Black
Material: Oxford Fabric
Vest Weight: 30lbs

Package Include:

1 x Weight Vest