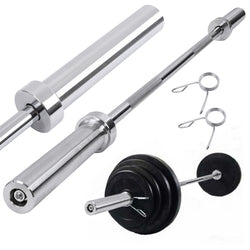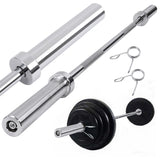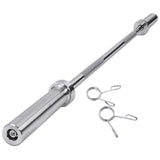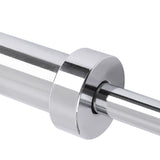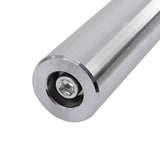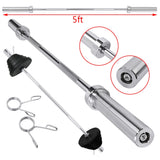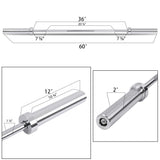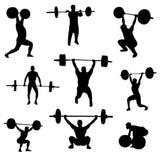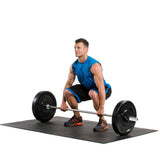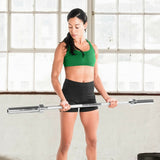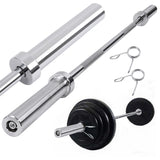 1.5m O Lympic Weightlifting Bar For Cross Training Weight Lifting With Hole
5' Olympic Weightlifting Bar for Cross Training Weight Lifting with 2" Hole
Features:
Heavy duty steel construction with chrome finish.

Fits Olympic weight plates and boasts a 176 LB capacity.

Diamond knurled surface for a secure grip for every lift.

Designed to be balanced and long-lasting.

5 Foot length and lightweight 17 LB design is ideal for lat rows, skull crushers, standing curls and a wide range of cross training or Olympic lifts.
Specifications:
Overall Bar length: 60" | 5 Ft

Length Between Sleeves: 36.5"

Sleeve Diameter: 2"

Sleeve Length: 10 3/4"

Grip Diameter: 1.1" | 28 mm

Knurling Spread: 20 7/8"

Knurling Length: 7 5/8"

Color: Chrome finish

Material: Steel

Weight capacity: 176 LB

Gross Weight: 21 LB
Packing List:
1 x Weightlifting Bar

1 x Two 3-layer circlips